Quality Blends
These are the current offerings of our coffee blends.
Visit us in Silver Lake
Stop by and visit us at our flagship cafe. Outdoor seating in our designated Hoover Wilderness.
D LA Tostada food pop-up Tuesday - Sunday.
534 N Hoover St
Los Angeles, CA 90004
Order Online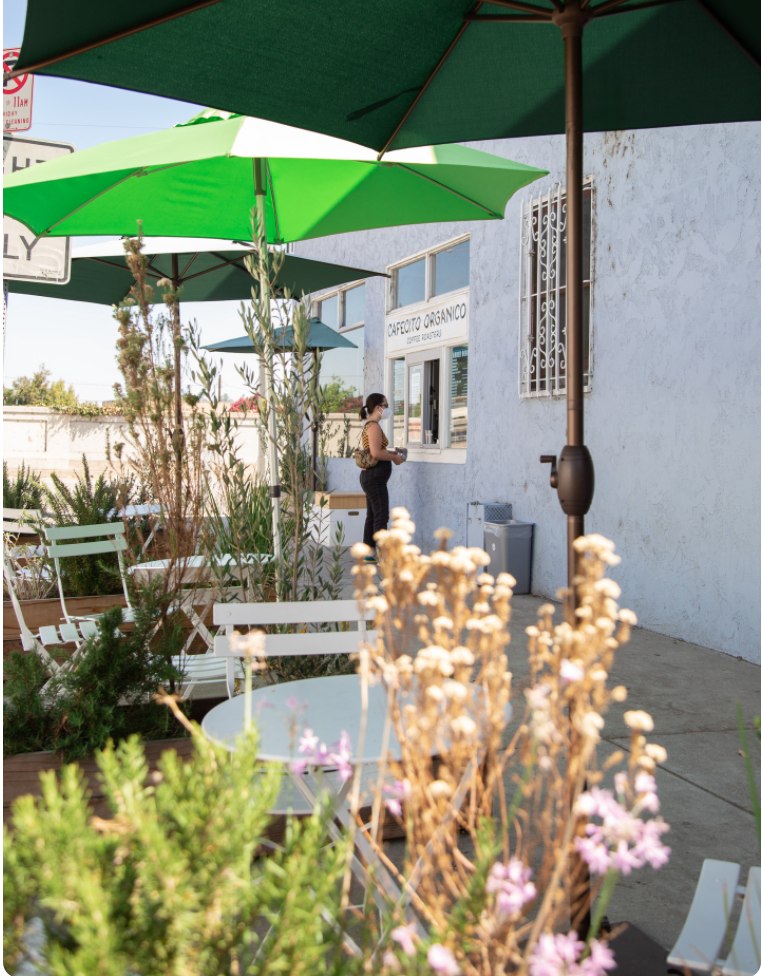 Visit us in Atwater Village
Visit us at our Atwater Village cafe. Outdoor sidewalk seating available. Indoor seating coming soon!
2985 Glendale Blvd
Los Angeles, CA 90039
Order Online
About Us
Our Mission

At Cafecito Organico we believe that coffee supports livelihoods and biodiversity.

Direct Sourcing

Cafecito Organico's journey began at the farm level, working directly with coffee producers since 2004, with a principal focus in Central America and on producers who farm their coffee sustainably.

Micro Roasting

We began our coffee roasting journey with a home roaster and over time transitioned into small batch roasters, but always with a goal of roasting coffee to highlight its characteristics of origin.